IPMWORKS – An EU-wide farm network to demonstrate and promote cost-effective strategies on Integrated Pest Management (IPM)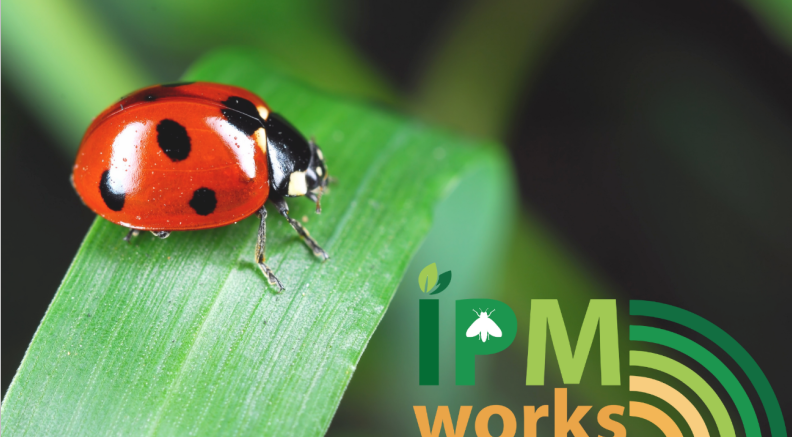 IPMWORKS is an H2020 European project that started on the 1st of October and will last 4 years. The project is led by INRAE in France, and has 31 partners, from 16 European countries. The overall objective of IPMWORKS is to build an EU-wide network of farmers to demonstrate and promote the adoption of IPM strategies, through knowledge exchange and peer-to-peer learning.
The reliance of European agriculture on pesticides is currently very high. In most European farms, the protection of crops from pests (insects, diseases, weeds, and others), to avoid crop yield losses, relies mainly (and sometimes exclusively) on pesticides. This high level of pesticide use has led to an increase of concerns about their impact on the environment and on human health. In addition, they can also cause long term problems for farmers, as repeated pesticide use often leads to lower efficacy due to resistance.
According to the European Green Deal, and more specifically its Farm to Fork Strategy, the EU has plans to reduce the use of pesticides by 50% in 2030. This is clearly a very ambitious target, that will be extremely difficult to achieve. In parallel, and in line with the Directive 2009/128/EC on the Sustainable Use of Pesticides (SUD), EU Member States have established national action plans that target for a decrease in the reliance on pesticides. In the next years, reducing pesticide use will therefore be a top priority of the agriculture policy throughout Europe, and farmers will have to be at the forefront of this transformation.
Pioneer farmers throughout Europe are already testing and implementing advanced IPM strategies with success, managing to perform well with a low reliance on pesticides. The challenge for European agriculture is to broaden this group and promote a more general adoption of advanced IPM strategies. The IPMWORKS project aims to achieve this goal by sharing "success stories", organising peer-to-peer knowledge exchange activities, promote farm demonstration, and train farmers and advisors on IPM. These have proved, in the past, to be powerful dissemination tools.
IPMWORKS will coordinate existing networks which are already in the field promoting advanced IPM strategies, and will also launch new hubs of farms in regions or sectors where IPM pioneers are not yet engaged in a relevant network. Farmers, advisors, policy makers, consumers and other key actors in Europe will be involved in the project, showing that IPM-based strategies, adopted in real farms across a diversity of production systems, reduce the reliance on pesticides and minimise human exposure. The project will demonstrate that IPM can maintain or improve on-farm economic profitability and reduce the environmental impacts of agriculture.
The demonstration that "IPM works" will be done both at farm – with a diversity of production situations, IPM options, and communication tools, and at regional, national and EU levels. IPMWORKS will work together with farmers, advisors and other innovation actors in the frontline of the initiatives that will make the European Green Deal and the Farm to Fork Strategy a reality.